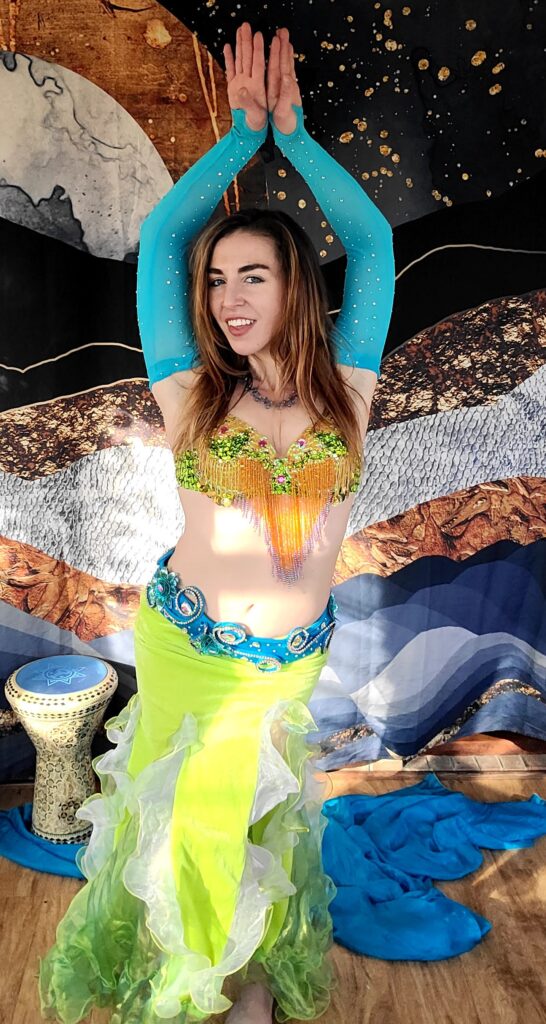 "Bold Baladi" (Jessica) is a 4th-degree black belt and a classically trained cellist. She fell in love with belly dancing and Middle Eastern culture during a Summer in Egypt. She took her first class in a Cairo dance studio in 2013. 
Jess began performing in New Orleans with the Shimmy Shakti Troupe led by Karla-Marie and refined her technique with Chantal Schoenherz. Jess has taken extensive workshops with international belly dancing superstars including Sadie Marquardt, Lebonese Simon, and popular Tribal Style performer, Zoe Jakes of Beats Antique. Jess has been performing Middle Eastern dance and Tribal Fusion for 6 years along the U.S. Gulf Coast. The word "Baladi" is Egyptian Arabic (بلدي ), which has various English translations including My Country; My Roots; My Origins; Folk Tradition. 
Jess is originally from Greenwich, Connecticut, and after ten years living in the Big Easy, she now resides in Winston-Salem. She is a member of the (student troupe) "Tollabet el Gypsy", and offers a Level One Belly Dance class on Saturdays (11:45am – 12:45pm). Please see Classes page for her schedule and more information.