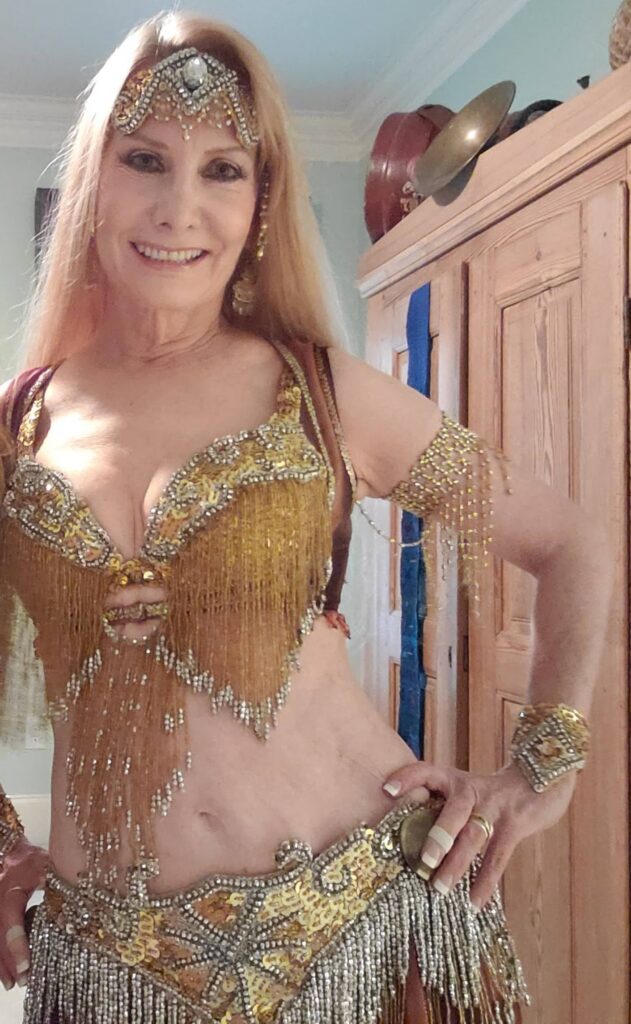 Beginners with Gypsy – Wednesdays (6-7pm):
Students will learn foundation steps and technique, as well as steps, movement patterns, and exercise practice drills designed to develop core strength and flexibility. The lesson material and instruction provided each week is progressive. Therefore in order to obtain the best outcome and optimal experience, it is important that students attend every lesson each week.
Students will be provided with notes, music for practice and access to links for YouTube videos of lesson material.
Cost: $55 (six-week session) – or – $15/lesson
Schedule: (Wednesdays) – September 22, 29; October 6, 13, 20, 27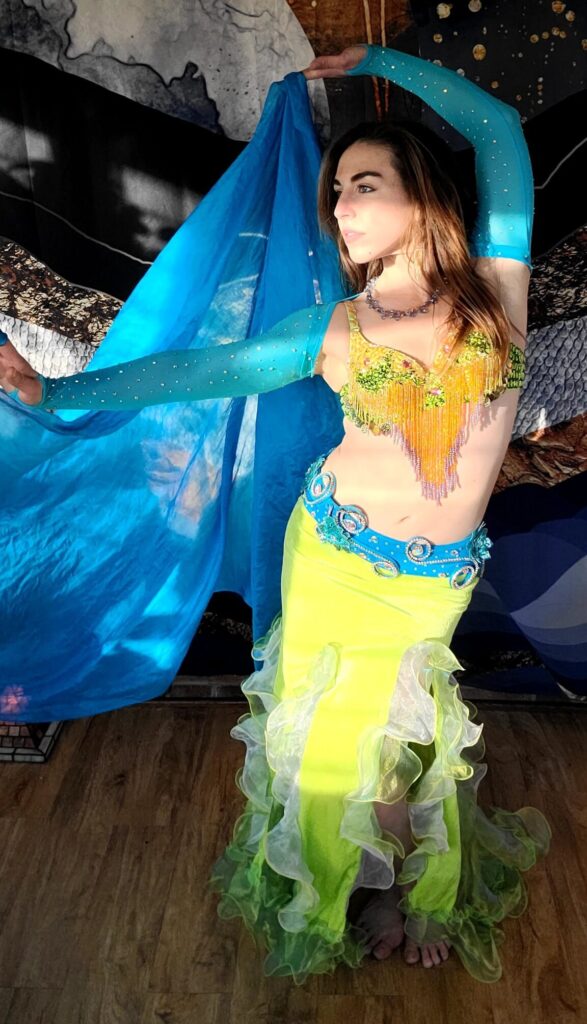 Open-Level Belly Dance with Jess – Saturdays (10am – 11am):
Welcome to your sacred dance space, where you are free to move your body and relax your mind. Belly Dance with Bold Baladi combines aspects of meditation, yoga, and high-intensity cardio to enhance technique and improvisation for belly dancers at all levels. Classes are adapted to each students' unique abilities and dance experience. Every class includes an opening meditation, warm-up, foundational belly dance technique, drills, combinations, shimmies, and a meditative cool-down to close class.
A note from Jess: Oftentimes it's a calling, a romantic yearning, that brings one into the world of belly dance. In this class, every student will have the freedom and support to move at their own pace, as every journey is personal to the individual student. This class is dedicated to having an open community for dancers of all levels to discover and reconnect with their divine feminine power.
Drop-in: $15
Class Card: 3 minimum at $10 per class*…(no expiration)
Private lessons:
$60 – 1 private session
$100 – 2 private sessions ($20 Discount)
$150 – 3 private sessions ($30 Discount)
Schedule: (Saturdays) – September: 18, 25; October: 2, 9, 16, 23, 30
If you are interested in joining this class, please contact Jess at boldbaladi@gmail.com or sign up online at the "Registration" tab.
Level 2/Intermediate with Gypsy – Wednesdays (7-8pm):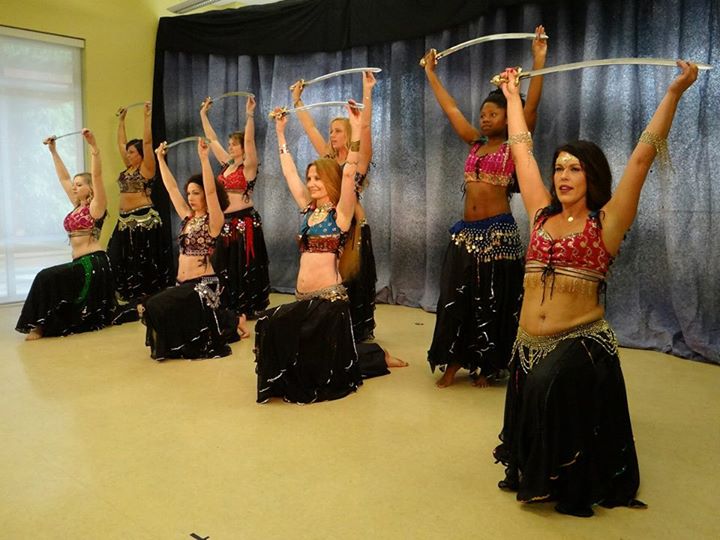 (*Acceptance into this class is by invitation – please contact Gypsy for details and requirements.)
Schedule: (Wednesdays) – September 22, 29; October 6, 13, 20, 27
Students must have successfully completed at least one (entire) six-week session with Gypsy and/or Jessica…or have had previous training and be cable of demonstrating a reasonable understanding and command of basic belly dance movements and foundation steps.
Cost: $55 (six-week session) – or – $15/lesson
Studio Location: Suite 703/DataMax Bldg., 711 Coliseum Plaza Court, Winston Salem, NC 27106
Classes begin promptly, so please be on time.  The first 15 minutes will be spent stretching and warming up.  For class you will need comfortable exercise clothing such as yoga pants and crop/bra top or even shorts and tee shirts are fine, and a hip scarf or sash with fringe, tassels or better yet, coins (to accentuate your hip movements).  Bare feet are recommended, although soft ballet slippers are fine.
Classes cancelled due to inclement weather will be re-scheduled. Contact Paula for date and time. Due to space restriction please do not bring small children to class.
Make checks payable to Paula Reid Stump and mail to: Paula R. Stump, 2565 Woodberry Drive, Winston Salem, NC 27106
*Discounted fee is non-refundable and is not transferable toward subsequent sessions in the event of missed classes.
For questions and/or more information, call 336-721-1066 or text: 336-407-6230 or e

mail: paula@prstumpstuff.com
Follow Gypsy on YouTube: Search for PR Stump